Build Me A Blog's Latest Posts
---
The Benefits and Impacts of Social Media Marketing
The continued growth of social networks across the world in the past decade has paved the way for huge marketing potential to advertisers. Facebook now estimated to have approximately 1.23 billion users worldwide with the micro-blogging site Twitter having approximately 500 million accounts and LinkedIn has around 259 million members. Read More
---
Cyber Attacks – Part Two
FBI publically confirms that the government of North Korea was in fact responsible for the Sony hacks and ensuing threats to moviegoers. The Bureau said: "North Korea's actions were intended to inflict significant harm on a U.S. business and suppress the right of American citizens to express themselves." President Obama's first question during his annual year-end press conference was regarding Sony's decision not to release The Interview. Read More
---
Cyber Attacks – Part One
The recent epidemic that broke out in such extreme fashion towards the end of last year (no, not Ebola) but 'cyber hacking' is causing colossal problems for rivaling nations such as the United States and North Korea. As tensions reach fever pitch, many people are wondering whether this cyber scandal is going to come to an end or are we on the brink of an international crisis. Read More
---
Reddit Raises 50 million with Star Studded List of Investors
Reddit, has raised 50 million (USD), with help from some famous names, in Series B on a $500 million valuation with intentions to give back 10 percent equity to the Reddit community. Read More
---
ALFRED CLUB APP: $50,000 TECHCRUNCH SUCCESS
Many of you may or may not know that TechCrunch Disrupt was earlier this week (8th-10th September) in San Francisco. All the big names in tech, Travis Kalanick CEO of Uber, Sean Rad of Tinder and many more came along as guest speakers.
The main prize which 26 budding startups where battling to claim was the Disrupt Cup. This is where 26 startups got to pitch their idea in the aim to claim the lucrative prize of $50,000 cash. Read More
---
The Rise of Cloud Computing & Software as a Service
The concept of cloud computing is very popular in the present day with millions of people every day storing and accessing data programmes over the internet. Applications such as Google drive, Microsoft's one drive and Dropbox have become very commonplace. With SaaS (Software as a Service) this describes any cloud service where consumers can access software applications over the internet. The most current example of a company which has thrived in this space is Marc Benioff's Salesforce.com platform. Read More
---
Ensure Facebook is doing the most for your business!
Facebook is a great B2C tool for businesses to use and its importance is often underestimated. Facebook is a social media tool which most people don't know how to maximise. From sharing relevant content that is industry specific to giving customers an insight into what you offer whether that be a service or a product, it has to be executed in the correct way… Read More
---
Bitcoin Update: The Uncertainty with Bitcoin?
At its highest, Bitcoin was trading at $1,242 per bitcoin. However, it now currently only sits at about half this at $620 today. Evidently, Bitcoin has been through a tough time in the last year, going through peaks and troughs, whilst getting its fair share of scrutiny from the press. Read More
---
Snapchat: Would you apply for a job using it?
In November 2013 Evan Spiegel announced that 400 million Snapchat's were sent every day in 2013, this coupled with the company's 30 million active users presents a huge user base, and one that is sure to have grown even larger today. Read More
---
Citymapper: London's Best Travel App?
After using various travel apps in London, Citymapper has been a clear stand out performer. I have been an avid Citymapper user ever since I made the life changing move to the iPhone a couple months ago. I must say, being new to London, Citymapper has been my 'go to app' when trying to navigate my way around. Read More
---
Uber: The Incredible Rise!
So many of you will have heard of the very popular taxi app Uber. They have taken the taxi world by storm in a very short space of time having notable press coverage. CEO and co-founder Kalanick has imposed a very aggressive global expansion strategy which is causing a stir, with presence in 36 countries and 118 cities. Read More
---
MyCloudTag App Launches in the App Store!
MyCloudTag (CloudTag Active Ltd.) listed on the junior London stock exchange (CTAG:AIM) released their much anticipated fitness training app last week on the app store which is FREE. In parallel MyCloudTag are set to be launching hardware to complement the app with technology that allows you to track your vitals. It will be interesting to see how this product plays out in the marketplace with Nike confirming with CNET last month they would stop making wearable hardware. Read More
---
Google Loses Right To Be Forgotten Case
The European courts have ruled that an individual could demand information deemed 'irrelevant or outdated' about themselves to be deleted from search results. This was a case which Google never expected to Europe's top court and has since been dubbed the right to be forgotten case. Most people have been left very surprised by this ruling, no doubt Google will have their lawyers trying to find a way to wriggle out of this one. Read More
---
Apple to Buy Beats
It has been widely reported that Apple are inline to purchase the very well-known Beats for an amount believed to be in the region of $3 billion. On the surface this is not an acquisition which you would associate to be a 'perfect fit' for the behemoth tech firm. Read More
---
Facebook Announces Q1 Revenues
Results of Facebook's performance came out earlier last month and it looks very encouraging! The main statistic being discussed is that of Facebook's revenue which is very impressive at a cool $2.5 billion, a 72% increase on 2013's 1st quarter revenues of $1.46 billion. Read More
---
The Technology Effect:
Is Technology changing we way we think and live our lives
Information is now so easily recallable through these neat pieces of tech that our brain now doesn't need to work anywhere near as hard as people did 20 years ago. Even something as simple as a contact list on your phone has had such an impact. Have you ever tried remembering 50 phone numbers? Most people can't remember their own! Read More
---
Googles latest purchase 'Nest' will be on every Virgin plane!
Nest Labs, Inc (Nest) is a venture which essentially brings new tech (apps etc) into thermostats and smoke detectors whilst modernising the physical product. In January Google announced they were to buy Nest labs for a cool $3.2 billion. Interestingly enough the founders Tony Faddell and Matt Rogers are former Apple engineers!Read More
---
Facebook Buys Oculus: Is Mark Zuckerberg Planning a Virtual World with Oculus?
As you may have seen in the news in the past few days Mr Zuckerberg has once again drawn the large Facebook wallet from his pocket. "Facebook Buys Oculus" was all over the news this week; making it the latest acquisition of Facebook's. The Oculus is deal is worth approximately $2 billion; made up of $400 million in cash and then a further $1.6 billion in Facebook common stock shares. Read More
---
Spritz – The App That Makes You Read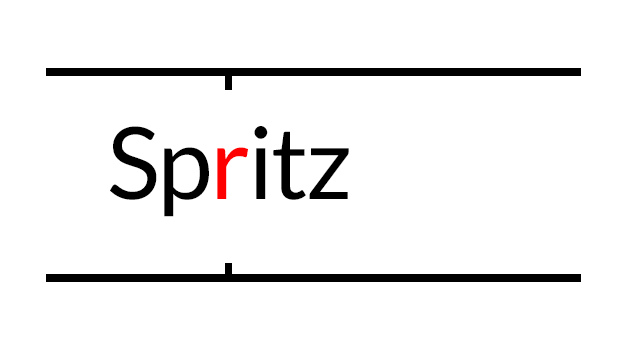 So I heard this new technology Spritz could help me read a FULL book in 90 minutes?! To me this sounded like madness. I have checked it all out and I'm already a big fan. The Boston based start-up provides a technology that allows the brain to focus on a stream of words that enables the reader to both increase reading speeds and retain information. Read More
---
The Internet Turns 25!
On Wednesday 12th March the internet as we know it celebrated its 25th Birthday! To think 'the internet' was started on a single machine in Switzerland is mad, it now connects an estimated 7 billion people all over the world. The vast progression of the internet has presented a world of opportunities and created phenomenal wealth for the few select who have chosen to focus their life on their given internet based ideas. Read More
---
Google + is Killing It…
Google and social networks have had a very long love hate relationship in the past 10 years. The journey has been a long-winded process starting in 2004, long before Facebook and Twitter were on the scene. During this period it was Friendster that was the household name within the social network market, as it had the largest following.Read More
---
Bebo: The Resurrection
Bebo was founded by Michael and Xochi Birch in January 2005 and quickly became an internet sensation. Bebo experienced mind blowing growth rates with Comscore revealing in July 2007 that in the UK. The social media network is now set for a complete new re brand!Read More
---
Facebook Buys WhatsApp – What's the story?
On October 11th 2011 WhatsApp confirmed that they had surpassed sending 1 billion messages. News broke yesterday (19th February 2014) that Facebook has bought the popular mobile messaging service WhatsApp for a scary $16 Billion (£9.59 Billion).Read More
---
The Most Influential People In SEO
Through the years of Google's up rise with updates such as Panda and Penguin, they have made some changes targeted at countering black-hat SEO. Making changes to its algorithms in the past few months it seems that there has been considerable move in search ready for 2014. Read More
---
The Importance of Search
In the recent wake of Microsoft naming their new CEO Satya Nadella, its becoming clearer that search will become more important than ever. Nadella has been involved with search with Microsoft for years having previously held positions such as VP of Microsoft search and advertising platform back in 2007.Read More
---
Google's January 2014 Spending
2014 for most of us is the quiet month where we try to tighten back; on our wallets and consumption. Google look to have bucked this trend with their January spending alone being over $10Billion. Read More
---
Do you want GoDaddy to be your SugarDaddy?
If you've heard of GoDaddy, you most likely have seen one of their controversial marketing campaigns; notably the voluptuous women driving you one step closer to making the wrong decision in your choice of web hosting service provider, as seen with the super bowl.
Read More
---
Bitcoins Explained
Ever wondered what all this talk was about "Bitcoins"? Well wonder no more with this complete blog on everything you need to know about the world's first virtual currency!
Read More
---
Facebook Vs Tencent
The battle is on, Facebook Vs Tencent! So who are Tencent? They own the mobile app WeChat and the online chat service QQ which are very popular in the Far East.
Read More
---
New gTLD's: Clever marketing tool or waste of time?
ICANN's New gTLD's are set to finally launch! This is one of the most exciting offerings in 'internet real estate' is coming onto the market! The Internet Corporation for Assigned Names and Numbers (ICANN) announced on the 23rd of October 2013 that the first new generic Top-Level Domains (gTLD's) from its New gTLD Program were delegated.
Read More
---
SEO Explained: Understanding the Importance
Understand the Importance of Good Search Engine Optimisation! Search Engine Optimisation, or SEO, may sound like a foreign language to you; maybe you and your website are fresh on the web and people from all angles are telling you "you need SEO!". With the help of the fantastic video below, we can now explain SEO!
Read More
---
How to set up a pop email account on mac
How to set up POP email account on Mac The struggle is over! Are you tired of the frustrating error messages from your Mac mail client telling you that the details you set up are incorrect or that the account could not be taken online?! The whole process of setting up your POP email.
Read More